January 23, 2014
Hello Friends,
I hope this blog finds you doing well.
As always, please don't hesitate to contact me if I can assist you, a family member or a friend with all of your any estate needs.
Best wishes,
Tom
January 17, 2015
Hello Friends,
I hope this blog finds you doing well.
As always, please don't hesitate to contact me if I can assist you, a family member or a friend with all of your any estate needs.
Best wishes,
Tom
CFPB Releases New Online Toolkit
As part of its Know Before You Owe mortgage initiative, the Consumer Financial Protection Bureau has released "Owning a Home," an interactive, online toolkit designed to help consumers as they shop for a mortgage. The suite of tools gives consumers the information and confidence they need to get the best deal.

Owning a Home takes consumers from the very start of the homebuying process, with a guide to loan options, terminology, and costs, through to the closing table with a closing checklist.

One key feature of Owning a Home is the Rate Checker tool. In its beta release, this tool helps consumers understand what interest rates may be available to them by using the same underwriting variables that lenders use on their internal rate sheets. These are the documents lenders use to calculate what interest rate is available for a particular combination of loan type, property value, loan amount, and credit score. The data behind the Rate Checker is updated daily and includes information from large banks, regional banks, and credit unions and covers about 80 percent of the mortgage market.
More info

Small, Exterior Home Improvements Offer the Best Value Investments in 2015
Homeowners often consider various remodeling and replacement projects as a way to add value to their homes. Some projects add more value and better recoup their costs than others, according to REALTORS® who rated small and exterior projects as the most valuable home improvement projects in the 2015 Remodeling Cost vs. Value Report. Compiled annually in collaboration with Hanley Wood's Remodeling Magazine, the report compares changes in home improvement project costs with REALTORS®' perceptions of what those projects contribute to a home's price at resale.

Just as they did last year, REALTORS® identified a steel entry door replacement as the project expected to return the most money, with an estimated 101.8 percent of costs recouped upon resale (compared to an estimated 96.6 percent recoup last year). The steel entry door replacement is consistently the least expensive project in the annual Cost vs. Value Report, costing little more than $1,200 on average and was the only project on this year's list to recoup more than 100 percent of its cost at resale on a national level.

REALTORS® also identified several other projects that would make the biggest financial payoff upon resale, most on the exterior of the home. Rounding out the top 10 projects in terms of cost recouped include a manufactured stone veneer (newly included in this year's report) at 92.2 percent, a garage door replacement—midrange project (88.5 percent), a siding replacement with fiber cement (84.3 percent), a garage door replacement—upscale project (82.5 percent), vinyl siding replacement (80.7 percent), a wood deck addition (80.5 percent), a minor kitchen remodel (79.3 percent), wood window replacement (78.8 percent), and foam-backed vinyl siding replacement (77.6 percent).

As in previous years, the Pacific region experienced the best overall cost-value ratio of 74 percent. The region, which encompasses California, Oregon, Washington, Alaska, and Hawaii, typically sees higher cost-value ratios on account of higher resale values. That region also holds the only market—San Francisco—that experienced a combined cost-value ratio of over 100 percent for all 36 projects.
More info

New Marketing Product for Members
C.A.R. recently partnered with Obeo EasyEdge, the nation's leader in real estate marketing technologies. Obeo EasyEdge bundles all of your favorite real estate marketing tools into one subscription to save you money. The subscription also includes a mobile responsive single property website, video, syndication, social media, brochure, eflyers, text codes, a mobile search app, and much more. Learn more.

To celebrate the partnership, Obeo is offering all C.A.R. members a free EasyEdge automated marketing set-up now until the end of January. Please use promo code JAN99 at checkout or call (800) 729-6236 to learn more.
More info

Report Finds Nearly Half of Borrowers Fail to Shop for a Mortgage
The Consumer Financial Protection Bureau (CFPB) released a report finding that almost half of consumers do not shop around for a mortgage when purchasing a home. The report also found that informed consumers are more likely to shop, especially if they are familiar with available mortgage rates.

The report is based on results from new data in the National Survey of Mortgage Borrowers, a voluntary survey jointly conducted by the CFPB and the Federal Housing Finance Agency. The Bureau analyzed responses from consumers who took out a mortgage to buy a home in 2013. Among the key findings:

Almost half of consumers who take out a mortgage fail to shop prior to filling out an application for a mortgage. This means these consumers are seriously considering only a single lender or mortgage broker before choosing where to apply.
While half of consumers shop around to see who advertises lower rates, fewer than 25 percent of borrowers actually end up submitting a loan application to more than one lender or broker. These consumers are not filling out applications with multiple lenders to see which one can offer them the best deal.
The survey asked recent mortgage borrowers whether they used different information sources. Respondents were asked to report whether they used each source a lot, a little, or not at all. Consumers could pick multiple categories. Among the findings: 70 percent of consumers report relying on their lender or mortgage broker a lot to get information about mortgages. While lenders and brokers can be valuable resources, they have a stake in the selling of the mortgage, so what is best for the lender or broker is not always best for the consumer.
The survey asked borrowers whether characteristics of lenders or mortgage brokers were "very," "somewhat," or "not at all" important in their selection. The survey found those who listed lender characteristics as important, instead of the loan terms, are less likely to shop. Specifically, the survey found that among all borrowers – those who shopped and those who did not – 42 percent said having an established banking relationship with the lender is "very important." Since most borrowers likely only have a few banking relationships, this likely inhibits shopping.

Ninety Percent of All Mortgaged Properties Now Have Equity

CoreLogic released new analysis showing nearly 273,000 U.S. homes returned to positive equity in Q3 2014, bringing the total number of mortgaged residential properties with equity to approximately 44.6 million, or 90 percent of all mortgaged properties. Nationwide, borrower equity increased year over year by approximately $800 billion in Q3 2014. The CoreLogic analysis indicates that approximately 5.1 million homes, or 10.3 percent of all residential properties with a mortgage, were still in negative equity as of Q3 2014, compared to 5.4 million homes, or 10.9 percent, for Q2 2014. This compares to a negative equity share of 13.3 percent, or 6.5 million homes, in Q3 2013, representing a year-over-year decrease in the number of underwater homes by almost 1.5 million (1,433,296), or 3 percent.For the homes in negative equity status, the national aggregate value of negative equity was $338 billion at the end of Q3 2014, down $10.2 billion from approximately $348.2 billion in Q2 2014. On a year-over-year basis, the value of negative equity declined from $403.2 billion in Q3 2013, representing a decrease of 16.2 percent in 12 months.Of the 44.6 million residential properties with positive equity, approximately 9.4 million, or 19 percent, have less than 20 percent equity (referred to as "under-equitied") and 1.3 million of those have less than 5 percent equity (referred to as near-negative equity). Borrowers who are "under-equitied" may have a more difficult time refinancing their existing homes or obtaining new financing to sell and buy another home due to underwriting constraints. Borrowers with near-negative equity are considered at risk of moving into negative equity if home prices fall. In contrast, if home prices rose by as little as 5 percent, an additional one million homeowners now in negative equity would regain equity.

More info

A LITTLE MISTAKE THAT COST THIS REAL ESTATE AGENT $767,463.38 in GCI (and almost his family) – While Rudy worked hard to get to his current level of success, hard work didn't always translate into the kind of life he yearned for. He may >>cont'd

Tech Tools in 30-Webinar Series


Want to be financially successful in 2015? To be successful you'll need to know which financial tools will help you keep more of your commissions in 2015.

Join C.A.R.'s Chief Technology Officer Josh Sharfman for the third Tech & Tools in 30 webinar – "Essential Financial Tools for a Successful 2015." The webinar will be held Wednesday, Jan. 21, at 2 p.m. During the 30-minute webinar, attendees will explore a tax saving tool to help turn business expenses into deductions while being IRS compliant. The second part of the webinar will review an easy-to-use web-based tenant screening solution tailored for smaller landlords from TransUnion® SmartMove®.

Register today

Do You Need Listings? Identify homeowners that are most likely to sell their home! And stay in "the know" with the ReboGateway system. Grow Your Farm>

Completed Foreclosures Decline in November
CoreLogic released its November National Foreclosure Report, which provides data on completed U.S. foreclosures and the foreclosure inventory. According to CoreLogic, for the month of November 2014, there were 41,000 completed foreclosures nationally, down from 46,000 in November 2013, a year-over-year decrease of 9.6 percent and down 64 percent from the peak of completed foreclosures in September 2010. On a month-over-month basis, completed foreclosures were down 12.6 percent from the 47,000* reported in October 2014. As a basis of comparison, before the decline in the housing market in 2007, completed foreclosures averaged 21,000 per month nationwide between 2000 and 2006.

Completed foreclosures are an indication of the total number of homes actually lost to foreclosure. Since the financial crisis began in September 2008, there have been approximately 5.5 million completed foreclosures across the country, and since homeownership rates peaked in the second quarter of 2004, there have been approximately 7 million homes lost to foreclosure.

As of November 2014, approximately 567,000 homes nationally were in some stage of foreclosure, known as the foreclosure inventory, compared to 880,000 in November 2013, a year-over-year decrease of 35.5 percent and representing 37 consecutive months of year-over-year declines. The foreclosure inventory as of November 2014 made up 1.5 percent of all homes with a mortgage, compared to 2.2 percent in November 2013. On a month-over-month basis, the foreclosure inventory was down 3.3 percent from October 2014. The current foreclosure rate of 1.5 percent is the lowest inventory level since March 2008.
More info

 

Is your transaction stalled due to funding hurdles? C.A.R.'s new Finance Helpline may be able to get things moving again. Get one-on-one free assistance with short sales, funding and more. Call today>

Fast Facts

Calif. median home price: November 2014:

California: $445,280
Calif. highest median home price by region/county November 2014: Marin, $1.11 million
Calif. lowest median home price by region/county November 2014: Glenn, $92,000

Calif. Pending Home Sales Index:
November 2014: Decreased 13.4 percent from 104.8 in October to 90.7 in November.

Calif. Traditional Housing Affordability Index: Second Quarter 2014: 30 percent (Source: C.A.R.)

Mortgage rates: Week ending 1/8/2014 (Source: Freddie Mac)
•    30-yr. fixed: 3.73% fees/points: 0.6%
•    15-yr. fixed: 3.05% fees/points: 0.5%
•    1-yr. adjustable: 2.39% Fees/points: 0.4%

Legal Issues With Your Transactions? Get FREE access to more than 20 sample letters to help address issues in a real estate transaction. Learn More >

| | | | | |
| --- | --- | --- | --- | --- |
| | | | | |

This message was sent to tom@tomangone.com. Visit your subscription management page to modify your email communication preferences or to update your personal profile. To stop receiving this email in the future, click to remove yourself from this list.
C.A.R. Newsline is published by the CALIFORNIA ASSOCIATION OF REALTORS®, a trade association representing more than 175,000 REALTORS® statewide. C.A.R. does not in any way endorse or sponsor any product or service or vendor mentioned herein unless expressly stated.EDITED BY: Mary Belongia, maryb@car.org

ADVERTISING INQUIRIES: learn how you can advertise in this email newsletter.

If you wish to update the email address to which this newsletter is sent, please do not reply to this email. EMAIL ADDRESS change requests must be directed to your local association.QUESTIONS OR COMMENTS: contact C.A.R.

FOR PERMISSION TO REPRINT CONTENT FROM C.A.R. NEWSLINE, please complete this request form.

| | |
| --- | --- |
| Copyright © 2015 CALIFORNIA ASSOCIATION OF REALTORS® (C.A.R.) | |
December 9, 2014
SILVERADO RESORT AND SPA

Napa, California

Stay and Golf Free at
Silverado Resort and Spa

Surrounded by the beauty of Napa Valley, Silverado Resort and Spa exemplifies the trademark natural beauty and luxurious indulgence of the Wine Country.

Now stay the night and the golf is on us! For each night's stay play 18 holes of PGA worthy golf per person with unlimited use of the practice facility and club storage included as well.

Please visit www.SilveradoResort.com
for more information.

---
---
This email was sent to tom@tomangone.com by Troon Golf
July 18, 2014
Welcome Friends,
As always, please don't hesitate to contact me if I can assist with any of you Real Estate Needs,
Best wishes,
Tom
June 21, 2014
Hello Friends,
As always, please don't hesitate to contact me if I can assist with any of your Real Estate needs.
Best Wishes,
Tom
---

Subject: New Listing at Andalusia

---

June 9, 2014

Wow! This is one of the nicest Almeria Plan Ones to come on the market in beautiful Andalusia. Offered Designer Furnished per inventory. Located on the 3rd hole of the only Rees Jones designed course in the desert overlooking multiple fairways and south to southwest Santa Rosa Mountain views. Nothing was left undone when it came to upgrading this home. Much thought was given from the upgraded travertine floors throughout (with the exception of bedrooms) to the custom designed pool, spa, barbecue and resort style landscaping that flows seamlessly with golf course. Additional custom features include; beautiful wall textures, granite and marble throughout, light fixtures, state of the art Crestron entertainment system, window treatments and coverings, wood shutters, fireplace surrounds and Great Room with hardwood built-ins and media center. The privacy can only be appreciated by those who like a serene ambiance of a majestic desert retreat. This is a must see! Hope to see you soon!

Three Bedrooms

Three and a Half Baths

Approximately 2,754 Square Feet

Furnished Per Inventory 

Great Location 

 

View Additional Photos, Virtual Tour and MLS Info

As always, please let me know if I can be of service to you, a family member or a friend regarding all of your real estate needs.

Best wishes,

Tom
May 24, 2014
Dear Heroes, 
I hope this email finds you doing well. 
Thank you for protecting us by giving your service and
your lives so we can have the privilege to live in this
wonderful country and continue to enjoy the Freedoms
that we are so blessed with. For those of you who continue
to serve We pray that God keeps you safe and that He blesses
you and your families abundantly.
Sincerely,
Tom and Leslie 
MEMORIAL DAY…
A TIME TO REMEMBER AND A TIME TO GIVE THANKS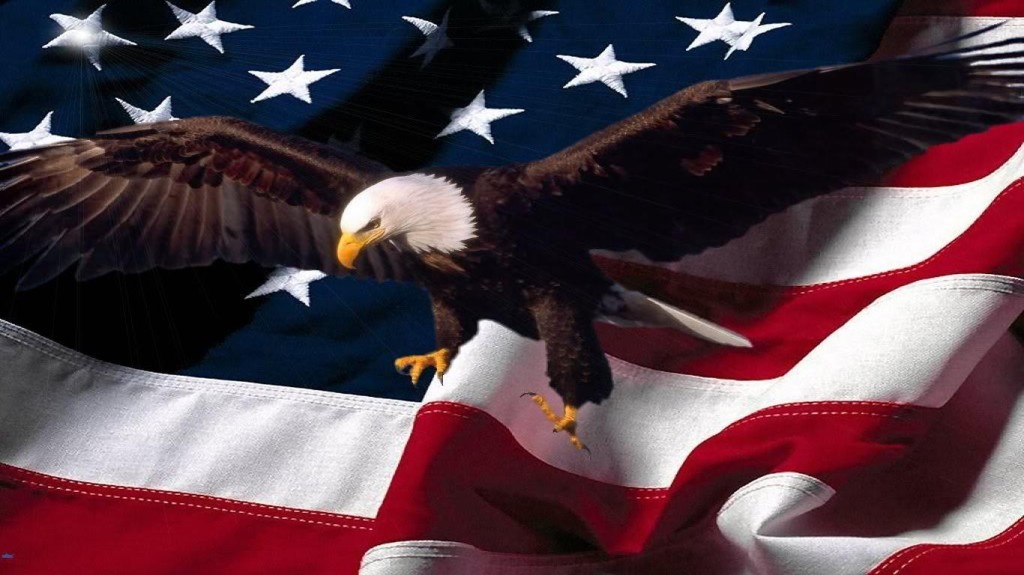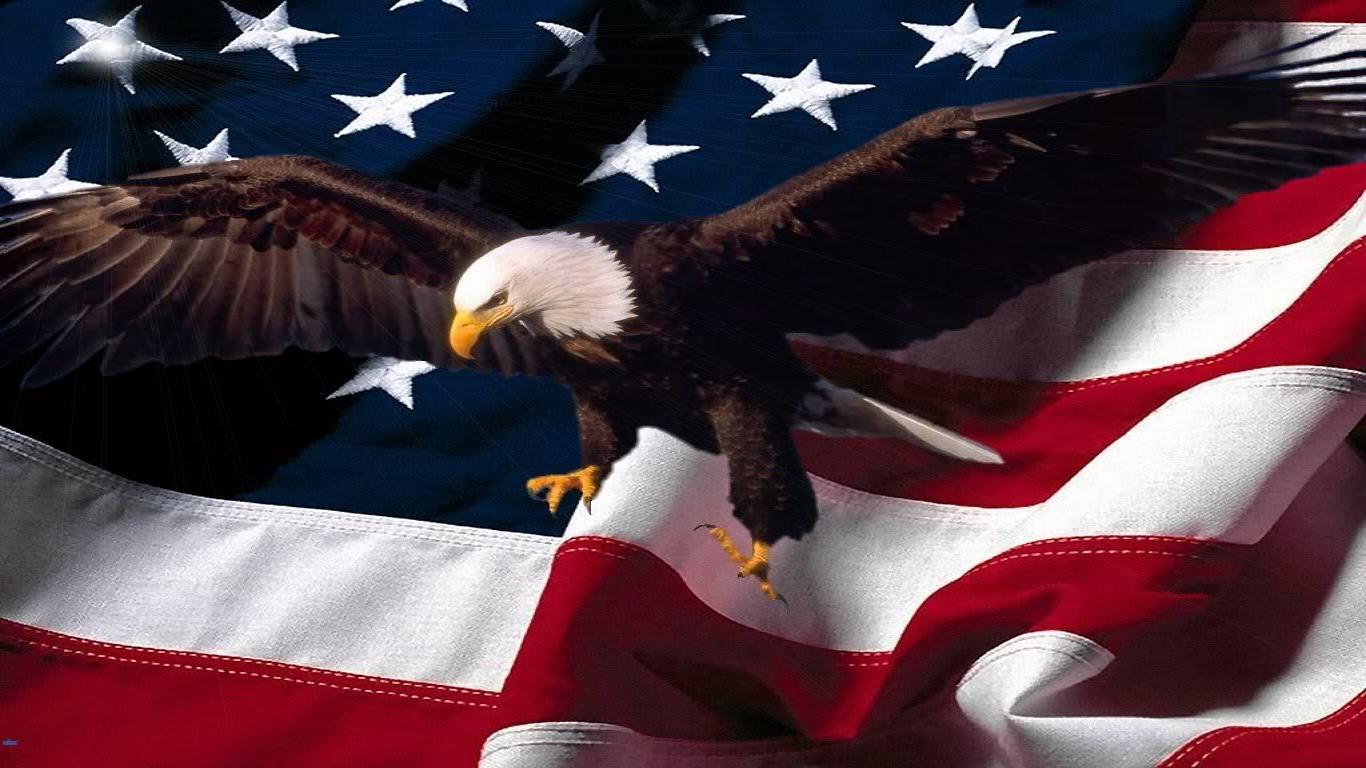 May 16, 2014
Hello Friends,
As always, please contact me with all of your Real Estate needs.
Best Wishes,
Tom
Weekender helps plan out your weekend in Palm Springs and the desert resort cities with concerts, events, restaurants, nightlife, clubs and the world of entertainment only found in the desert."
David Quintanilla's bold and colorful portrait photography will be part of a Palm Springs fundraiser to aid the Barbara Sinatra Children's Center.
Hard Rock Hotel Palm Springs "Flirts" With New Drag Show
The Hard Rock Hotel Palm Springs intends to get the weekend off to a good start with the debut of Flirt, a new Thursday night drag show.
La Santa Cecilia Reflect Joshua Tree Music Festival's Eclectic Lineup
Joshua Tree Music Festival founder Barnett English likens the nearly four-day event to a "live mix tape" with artists ranging from bluegrass to funk.
Steve Kazee Continues to Expand His Creative Genres
At 6-foot-2, Steve Kazee is a leading man who can sing with a Tony and Grammy to his credit. But his evolution is just beginning.
Shawn Pelofsky Turns Comedic Chapter By Tying the Knot
Comedian Shawn Pelofsky doesn't have to wade in LA's dating pool any longer as she opens up a new chapter in her life as a married woman.
May 10, 2014
Hello Friends,
I hope all is well.
Please enjoy!
Tom
May 8, 2014,
Hello Fiiends,
Please enjoy.
Tom
Sometimes it's just plain difficult trying to find the perfect Mother's Day gift. No worries. Consult our list of treasures.
Where to Take Mom for Mother's Day in Palm Springs Area
Treat Mom to a meal fit for a Queen thanks to a host of selections available at restaurants across the Greater Palm Springs area.
Lynda Carter Believes Wonder Woman Role Broke Barriers
Lynda Carter owns both of the original television Wonder Woman suits, including the one she wore in the 1970's that became a symbol of female strength.
'Sunset Boulevard' Became Part of American Culture
The Arthur Lyons Film Noir Festival celebrates black and white classics, like 'Sunset Boulevard', which continues to make a cultural impact.
Pair Turn Pipes Canyon Ruin into Outdoor Dining Gem
On a hike in Pipes Canyon near Pioneertown, Paul Goff and Tony Angelotti discovered a 1920's stone house, formerly owned by a mining family, and knew they had to save it.